Important note: All of your existing eBay listings that were created through JoeLister will be delisted if you cancel your paid subscription.


You can cancel your subscription at any time in your Settings.

After logging into JoeLister go to Settings > Account & Payment > In the Current Plan Box find and click "Cancel Subscription."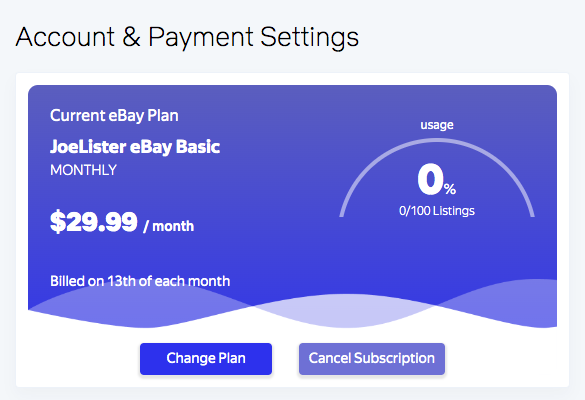 Next, a pop up notification will appear like the screenshot below. Click "Ok" to confirm the cancellation of your JoeLister subscription.

We're sorry to see you go! Was there anything in particular we could have done better to have you stay? We are always looking for ways to improve JoeLister. If you have any feature requests or feedback, please file a support ticket to reach out to us!