Before proceeding, please note: Currently, JoeLister ships Global Shipping Program orders to eBay's warehouse with Amazon's "Standard" option. We do this because most customers prefer not to lose money by shipping Expedited on GSP orders, since sellers do not receive any of the funds that buyers pay eBay for GSP orders. Buyers cannot indicate whether the international shipping they select is Expedited or Standard. eBay only gives them one shipping option with an estimated delivery window which spans about week in the future. Since users can't indicate their preference, there isn't a way for JoeLister to know when to ship GSP orders Standard vs. Expedited, and that's why we err on the safe side and choose Standard. Most users do not want to pay extra for Expedited for the first leg of the journey, as the international shipping is slow and has a large delivery estimation anyhow.
So you're wondering how you could enable eBay's global shipping program, so that your FBA items can be fulfilled wherever eBay reaches. Read more about the global shipping program directly on eBay in this detailed article. It's easy; we'll show you with screenshots.
1. Log on to eBay. Click the "My eBay" button.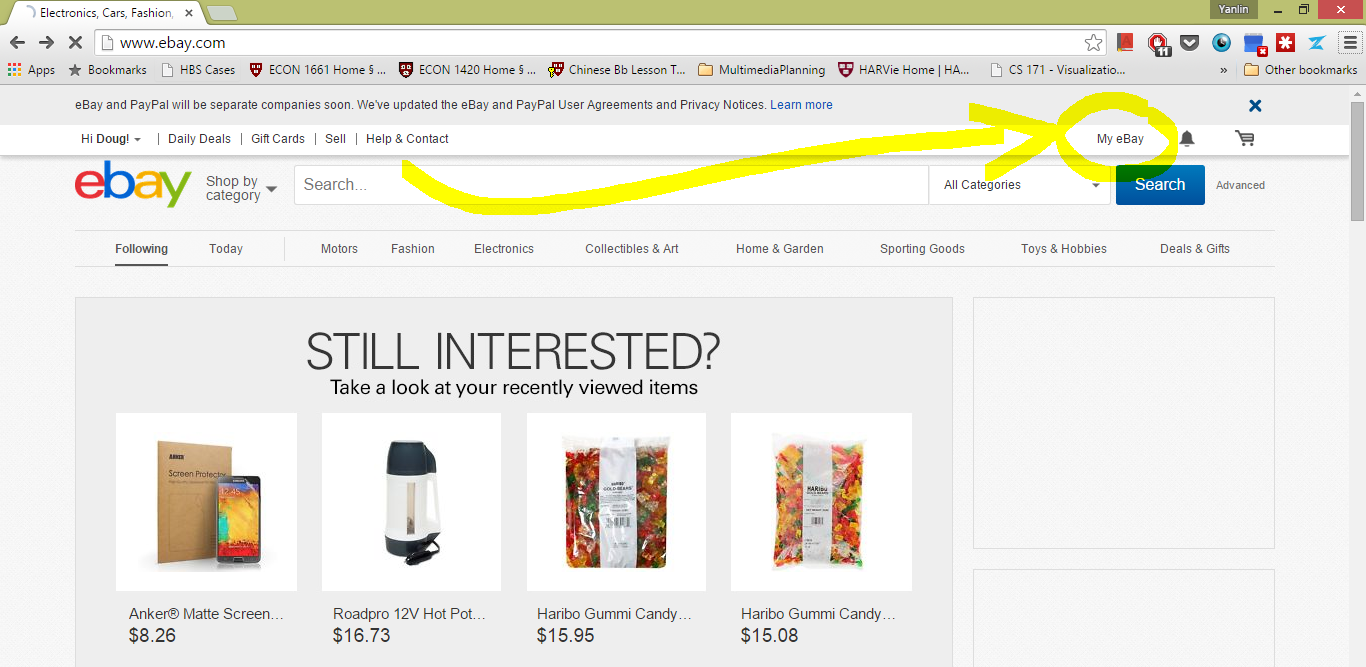 2. Now you're on your account page, also shown as My eBay: Sumary. Go click the "account" button in the upper left corner, highlighted here in this screenshot.

3. Now you're on account settings. Click the "business policies" right on the left side of the page.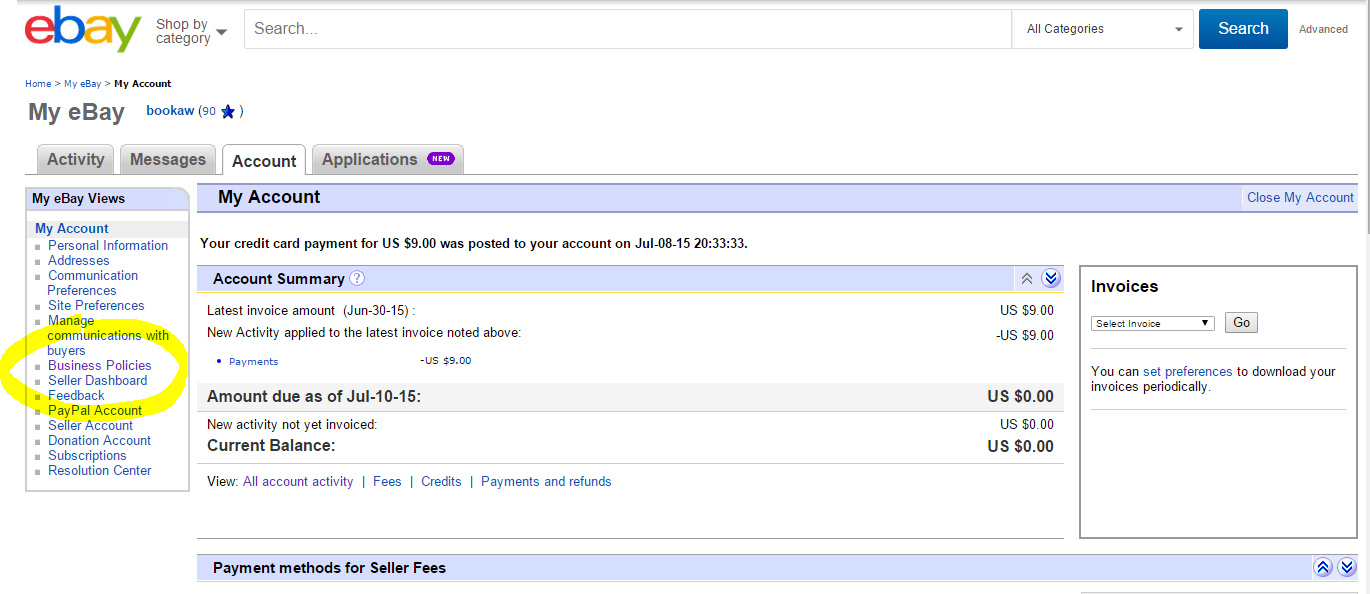 3.5. If you're not finding a "Business Policies" option in your sidebar, please scroll to the bottom of this guide to find an alternative solution


4. You'll be prompted to sign in. Sign in.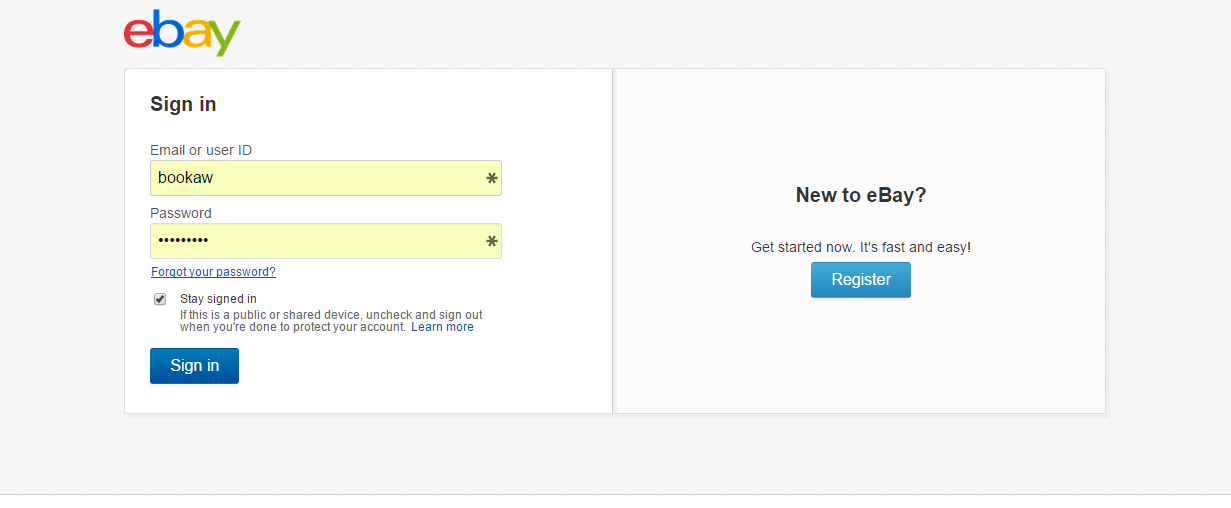 5. Select "JoeLister_Shipping_Profile"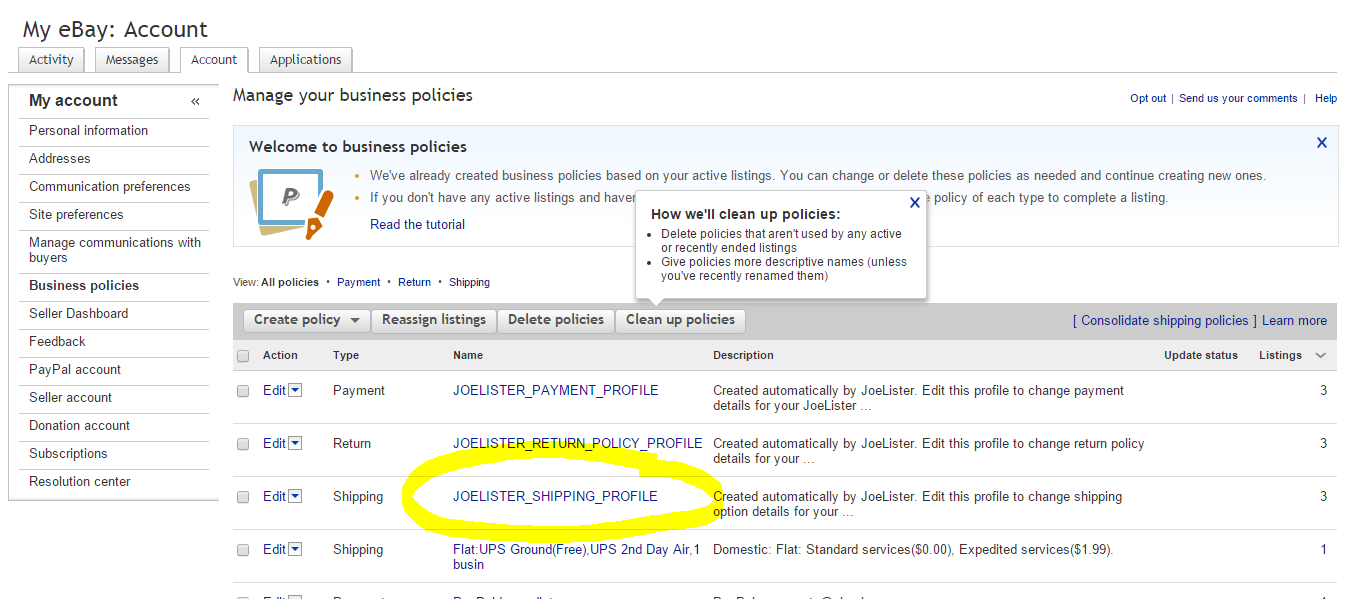 6. Scroll down (or press ctrl+f), find the "International Shipping" section, then check the checkbox saying "Send it to the US shipping center, and the rest will be taken care of."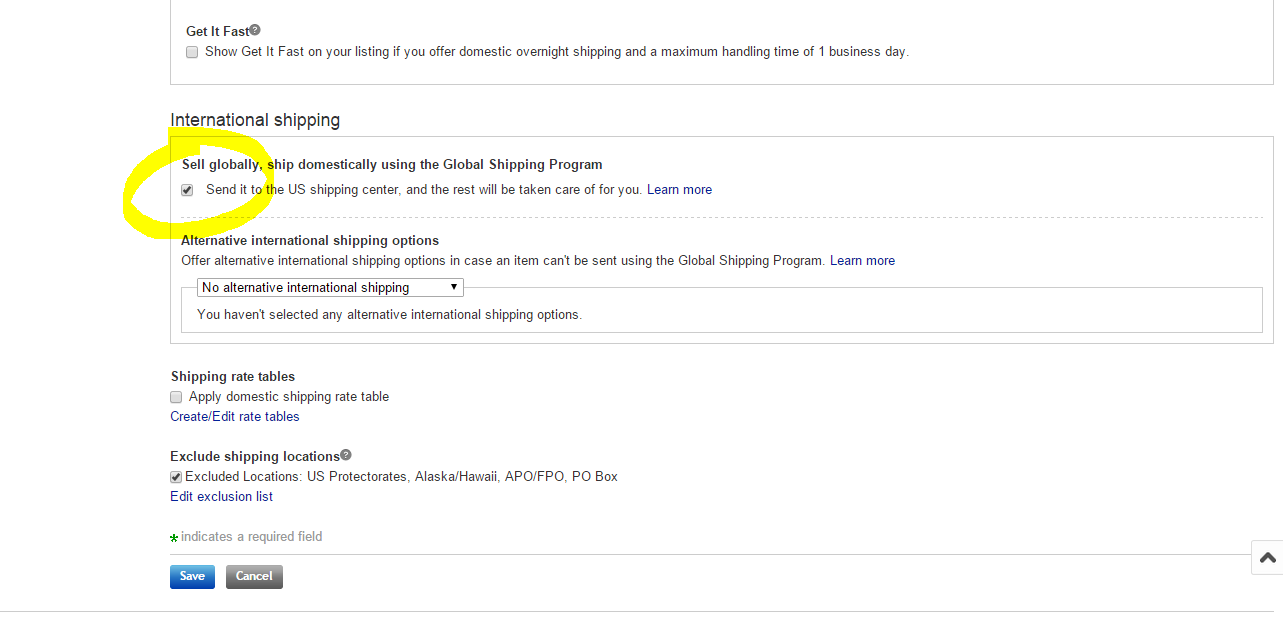 And you're done! There you go.

As promised, here is the alternative solution for those of you who did not have a "Business Policies" option in your sidebar:

You should be able to find what you're looking for under "Site Policies > Shipping Preferences" instead: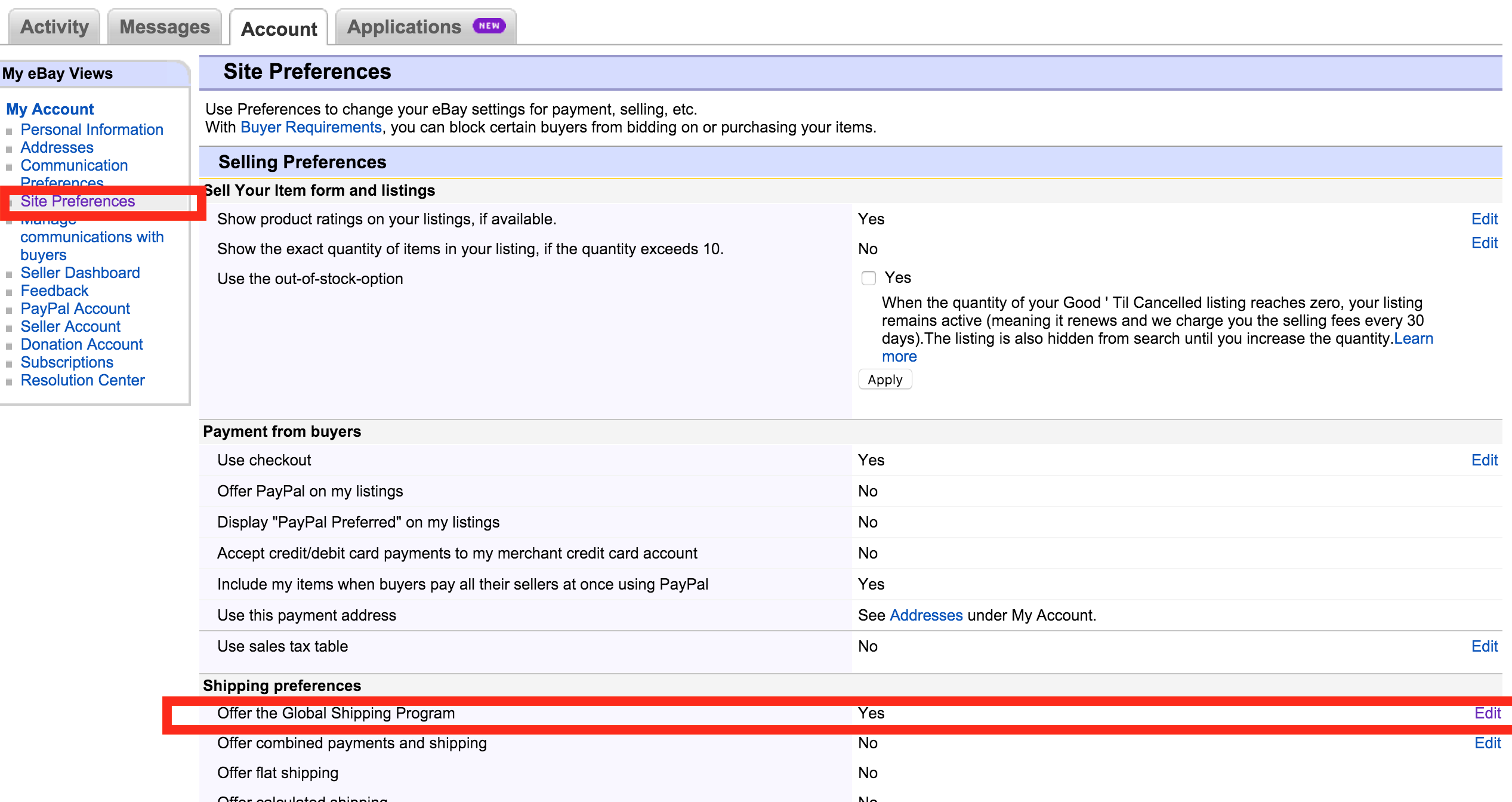 Hit "edit" on the far right of "Offer the Global Shipping Program," and it should take you to a page to refine your preferences for the program:



Hit "Submit," and you should be in business!