Of course! You can force an inventory update using the "Refresh Inventory" button found on the "Amazon Inventory" tab of JoeLister (see image below). Please note that the time for JoeLister to update your inventory depends on the size of your inventory. After clicking "Refresh Inventory," watch for the green banner at the top of the page to confirm that the push for an update has been made and the following yellow banner detailing the progress of your inventory refresh.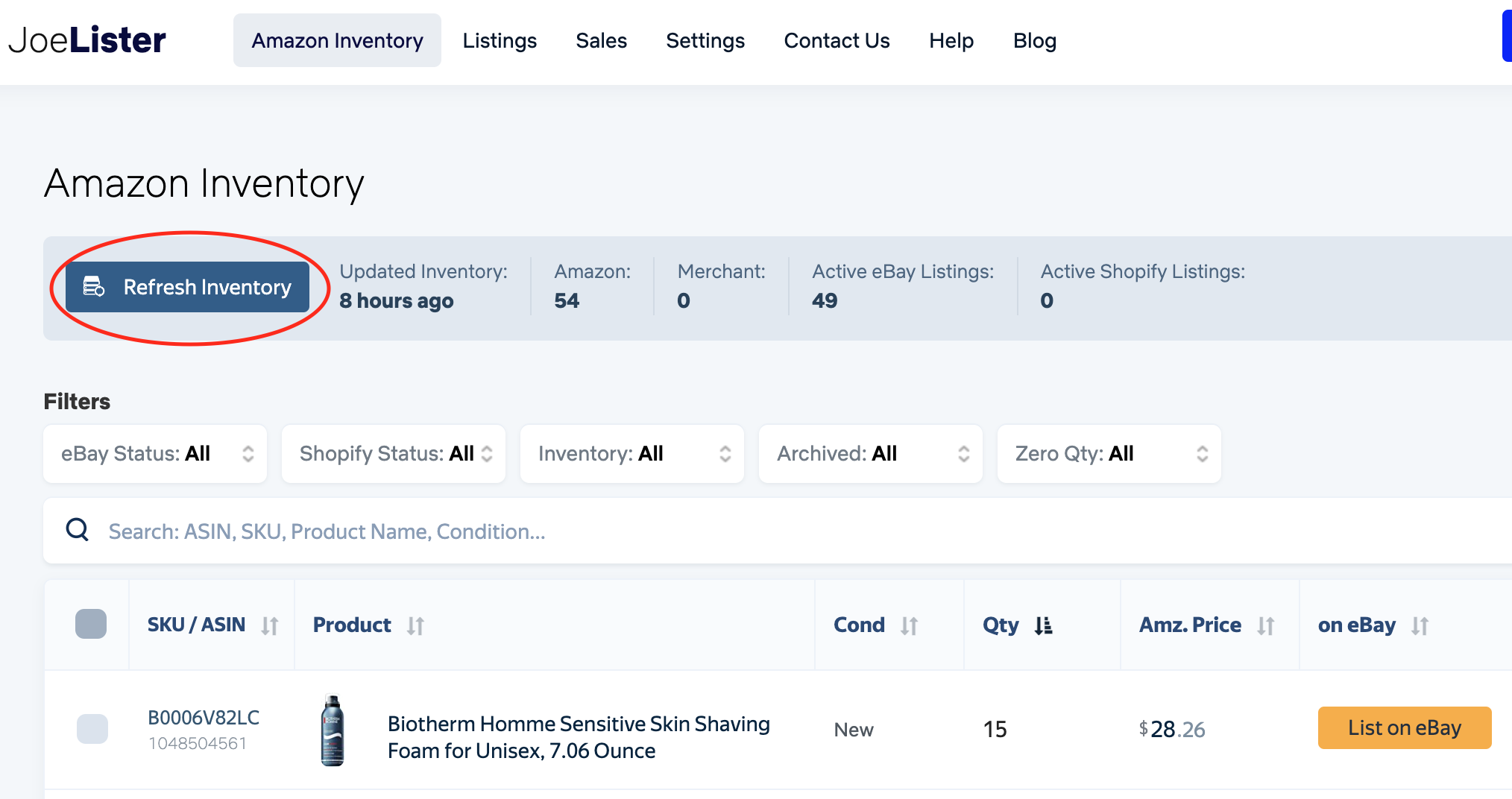 If after 12 hours you don't see your new inventory being brought in after pushing for an inventory refresh,
file a support ticket
including the ASIN, SKU, and quantity of the item(s) for further investigation.