1) Go to https://sellercentral.amazon.com/apps/manage
2) Click on the "Authorize new developer" button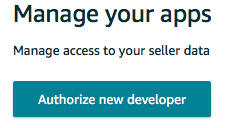 a) Enter "JoeLister" for Developer's Name
b) Enter our Developer's ID number (ID number is detailed on your JoeLister account settings page + click on Show Instructions button")

c) Click Next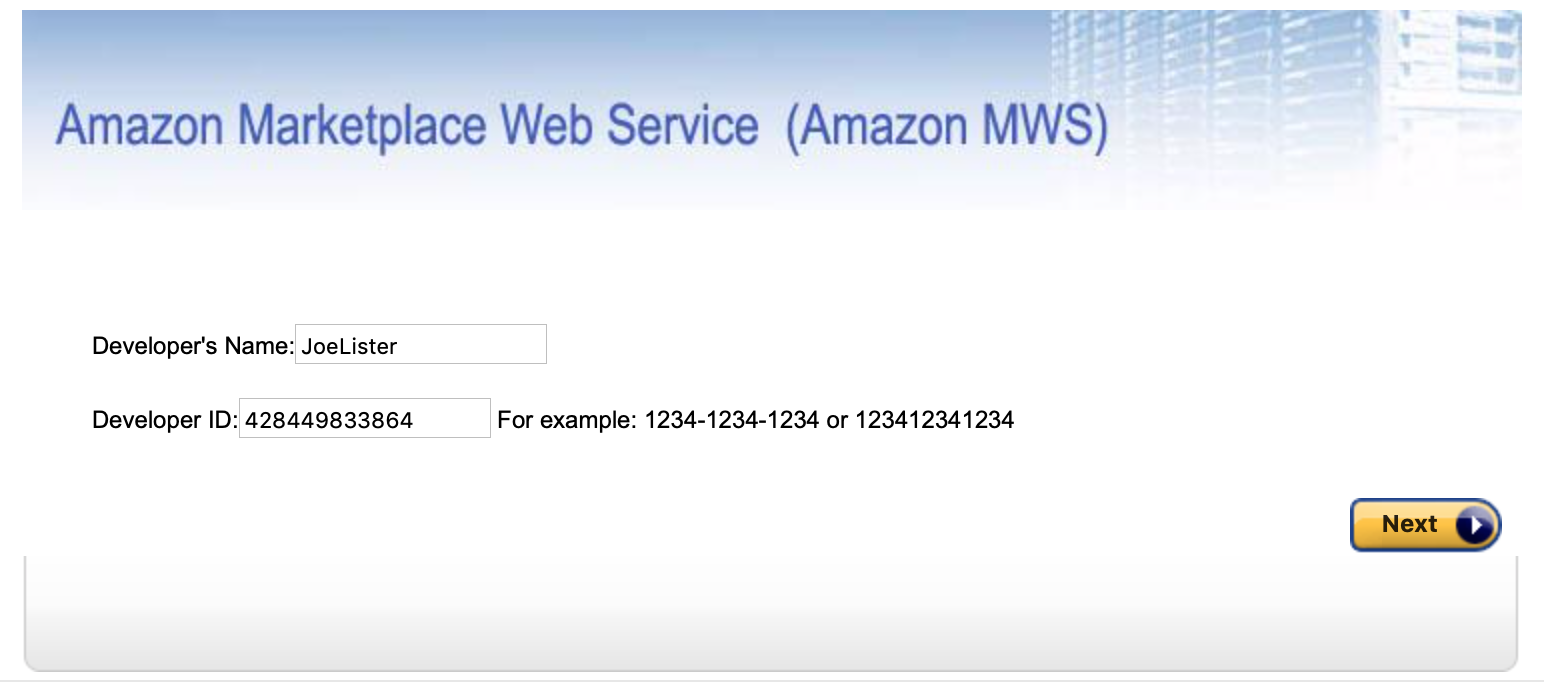 3) Accept the Amazon MWS License Agreement and click Next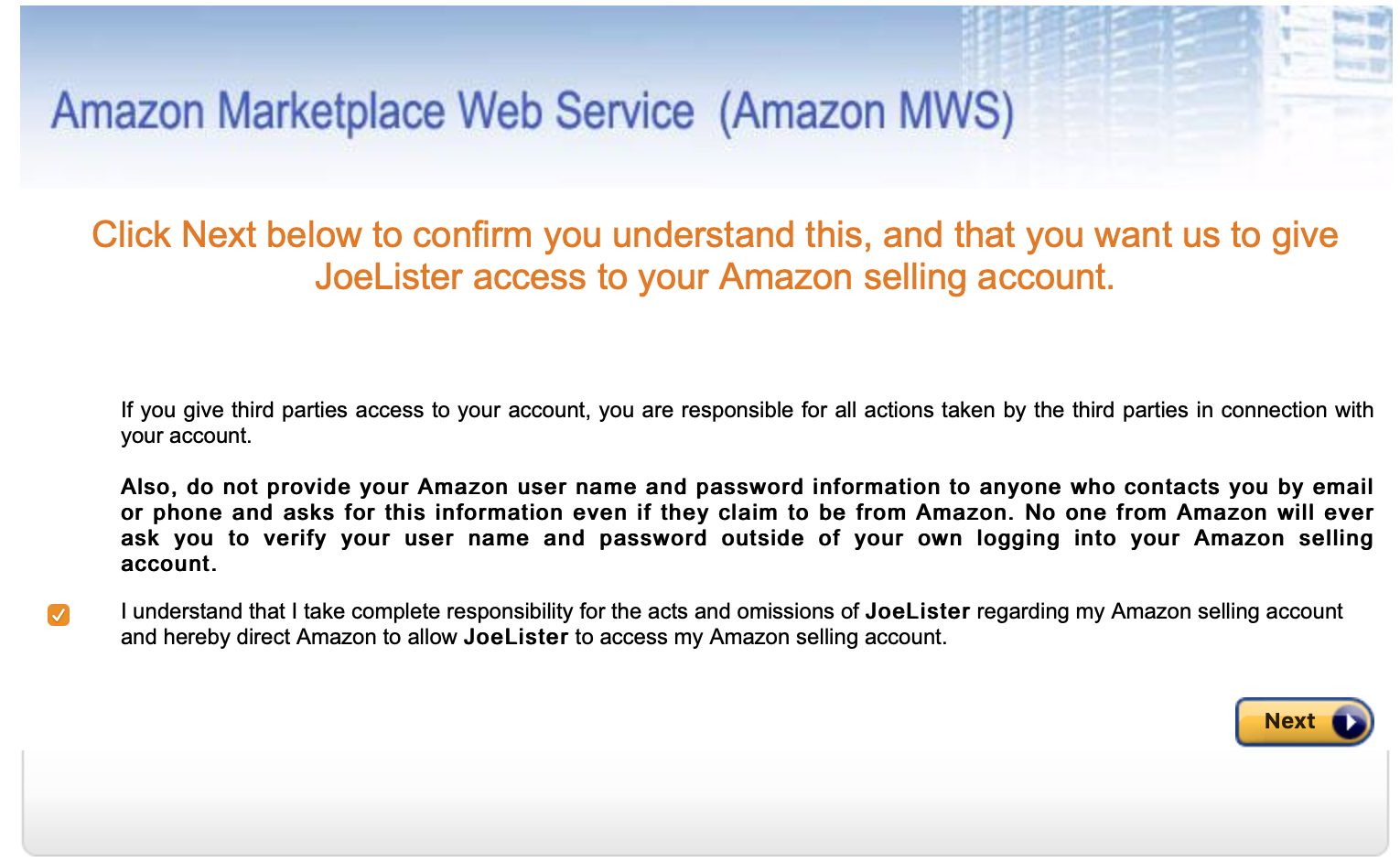 4) Now you have created your JoeLister Amazon MWS app and can use the unique IDs and tokens to place within your JoeLister settings.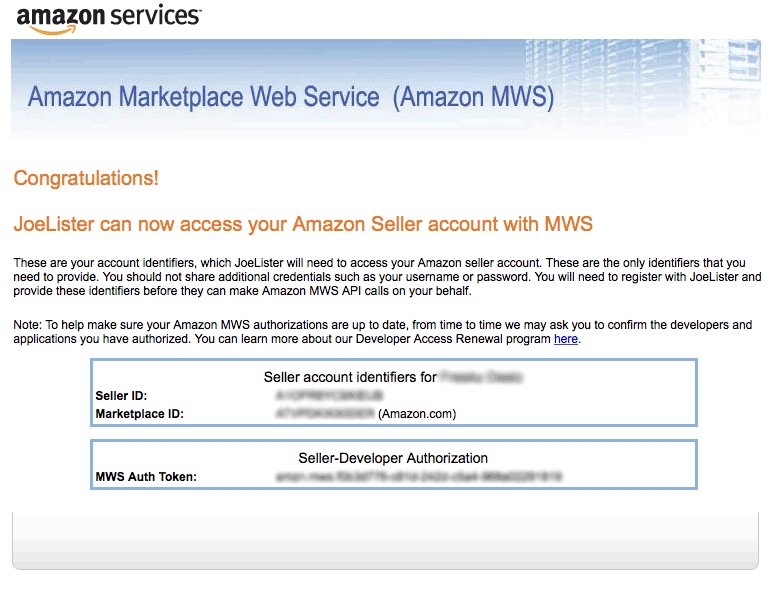 5) Fill out the JoeLister Amazon Credentials settings form by entering your Seller ID, Marketplace ID, and MWS Access Token using the values that Amazon displays in your app you just created.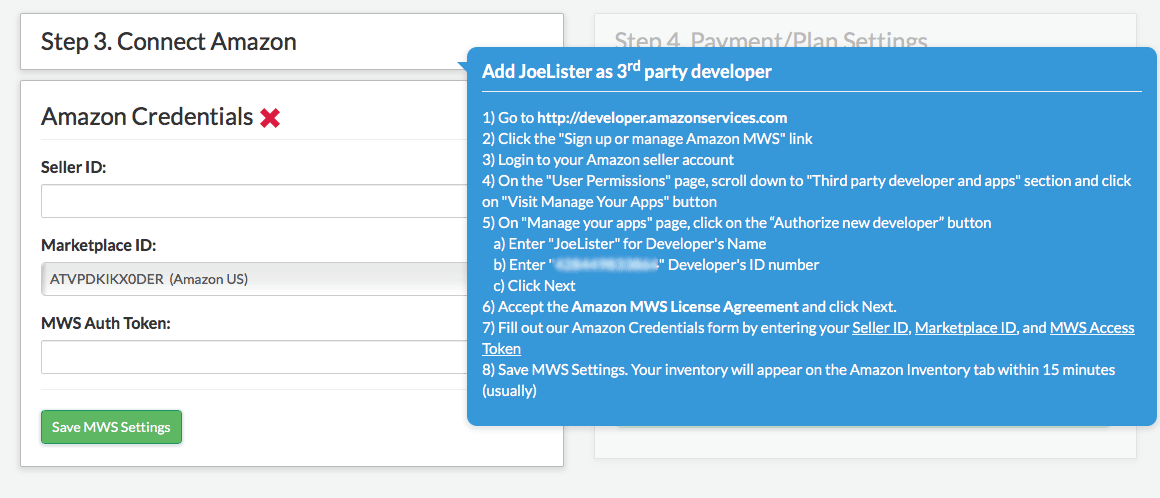 6) Click on Save MWS Settings. Your inventory will appear on the Amazon Inventory page shortly after loading.