Welcome to JoeLister! We're excited to work with you. Getting set up and connected with JoeLister is now easier than ever! Follow these steps to get started.
1) Select the Marketplace/Region associated with the Amazon account you wish to connect from the drop down menu in your Settings here. Once selected, click "Authorize JoeLister" below to continue.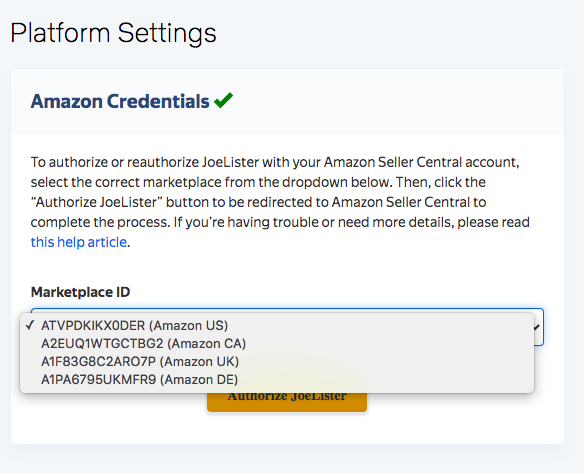 2) You will be taken to Amazon Seller Central to sign in to your seller account. Enter your credentials and click "Sign-In" to continue.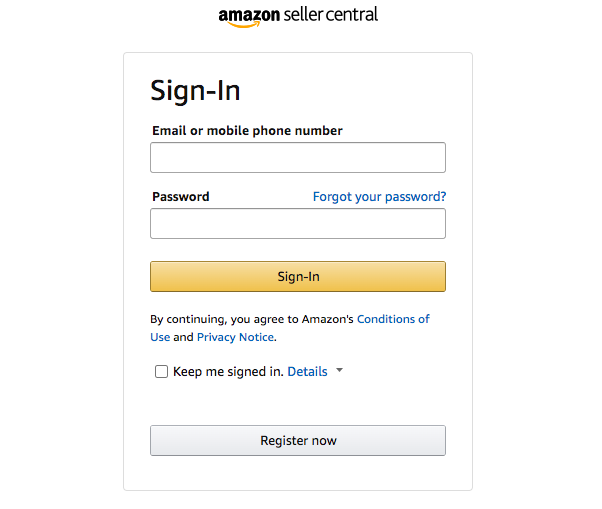 3) Next, you will taken to the below page to Authorize JoeLister access to your Amazon Account.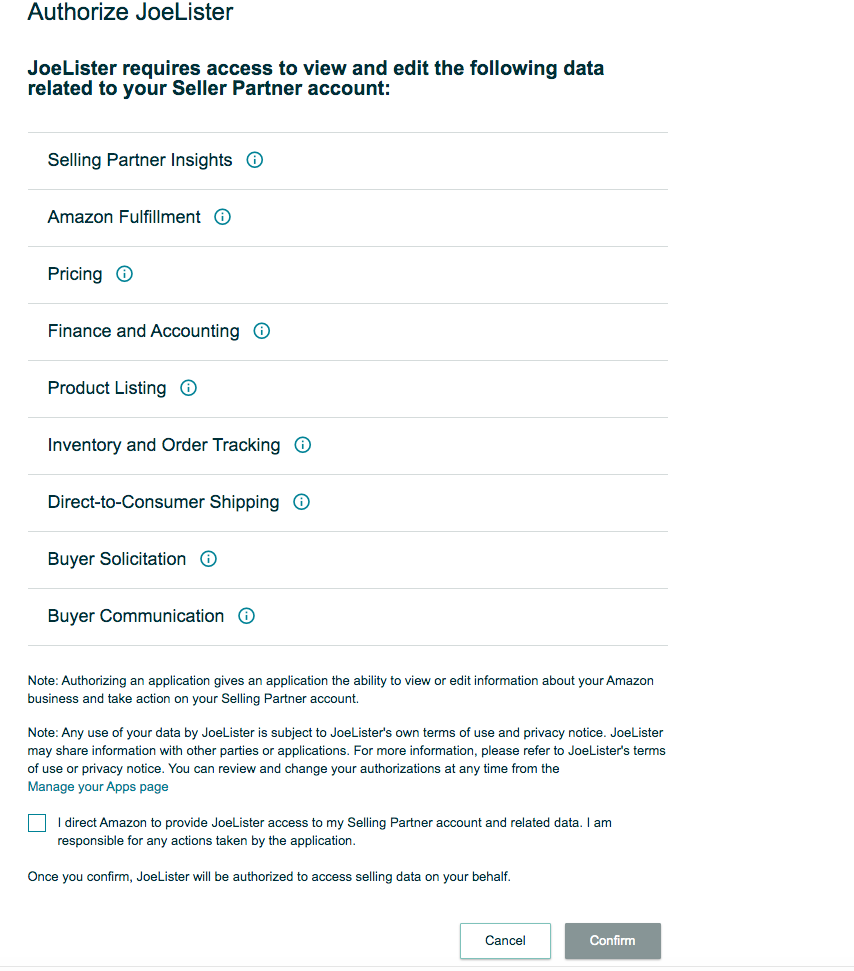 4) On the same page, scroll to the bottom to find the agreement checkbox. First, click to checkmark the box and then "Confirm" to authorize JoeLister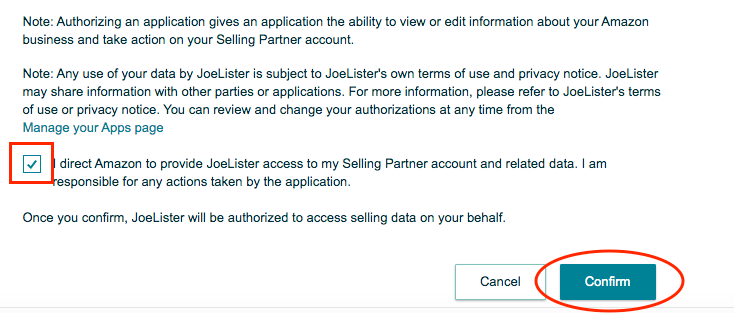 Your browser will be directed back to your Account & Payment Settings on JoeLister to choose one of our monthly or annual subscription plans that best suites you to get started listing items over to eBay or Shopify.
Congratulations and welcome to JoeLister! If you run into any issues connecting your Amazon account, please file a support ticket with any supporting screenshots for us to take a look.