Helpful Links:
When you create a JoeLister account, JoeLister automatically creates three "business policy profiles" on your eBay account:
JOELISTER_PAYMENT_PROFILE - Contains all your listing payment settings, such as the PayPal address to which you would like your customers to send payment.
JOELISTER_RETURN_POLICY_PROFILE - Contains your return policy settings.
JOELISTER_SHIPPING_PROFILE - Contains your shipping policy settings, e.g. whether to allow the eBay Global Shipping program. You can view the default shipping settings here Note that the expedited and priority shipping prices are overridden on each individual listing to reflect the true additional cost.
All listings that you create through JoeLister are tied to these business policy profiles. These three profiles collectively manage almost all settings in your JoeLister listings besides the description, title, and images.
If you would like to change any of these settings, you can do so on the Business Policies Page on eBay. Changes take effect immediately on all existing and future JoeLister eBay listings.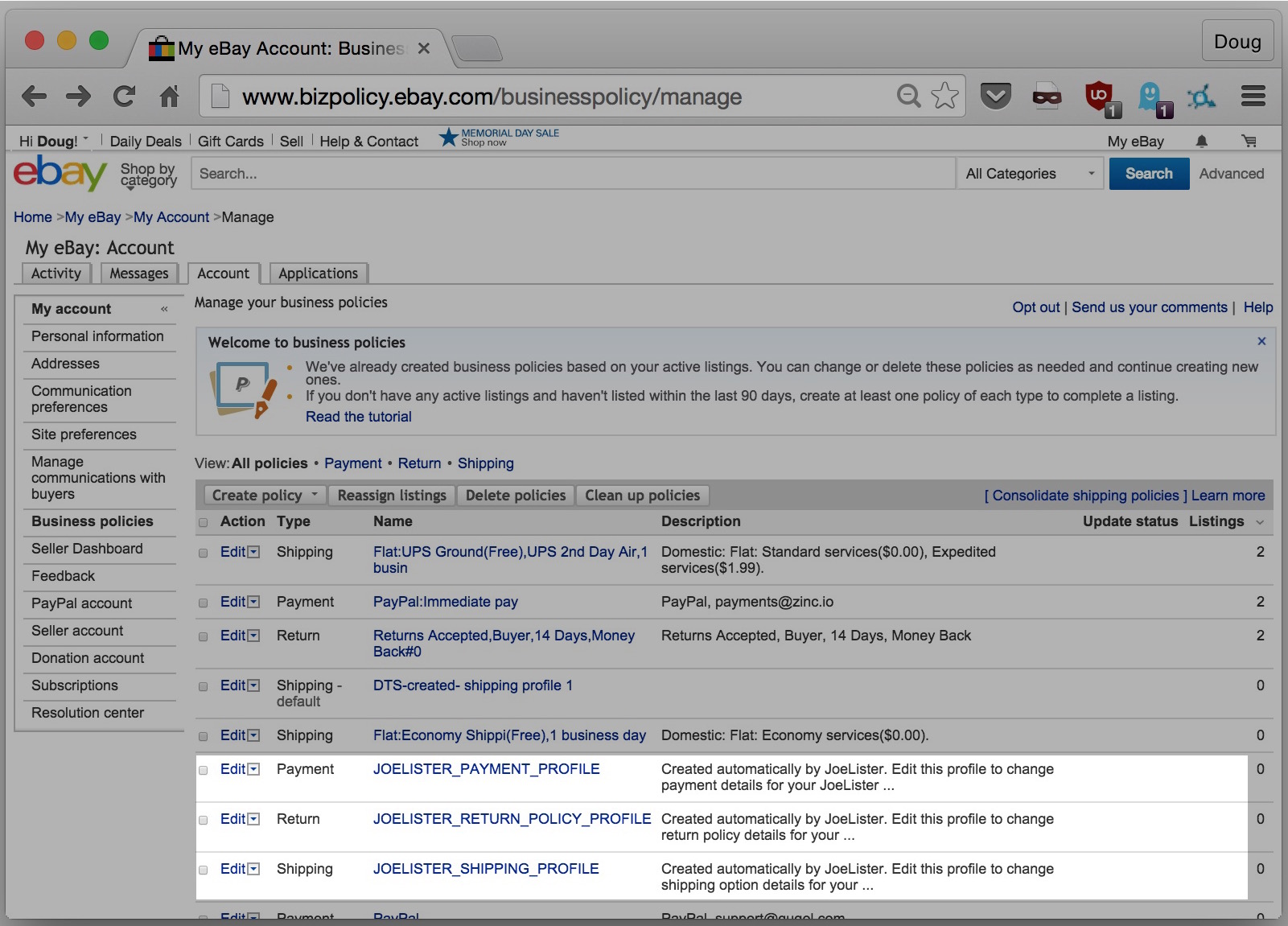 We've seen in some cases business policy profiles are not created automatically, in which case they will need to be created manually in eBay for JoeLister to recognize. Below you will find the default settings of each business policy profile, which you can edit to your liking. To add manually, you will need to create the three separate business policies named exactly as follows:
JOELISTER_PAYMENT_PROFILE
JOELISTER_RETURN_POLICY_PROFILE
JOELISTER_SHIPPING_PROFILE
Default Settings for JOELISTER_PAYMENT_PROFILE:
Default Settings for JOELISTER_RETURN_POLICY_PROFILE: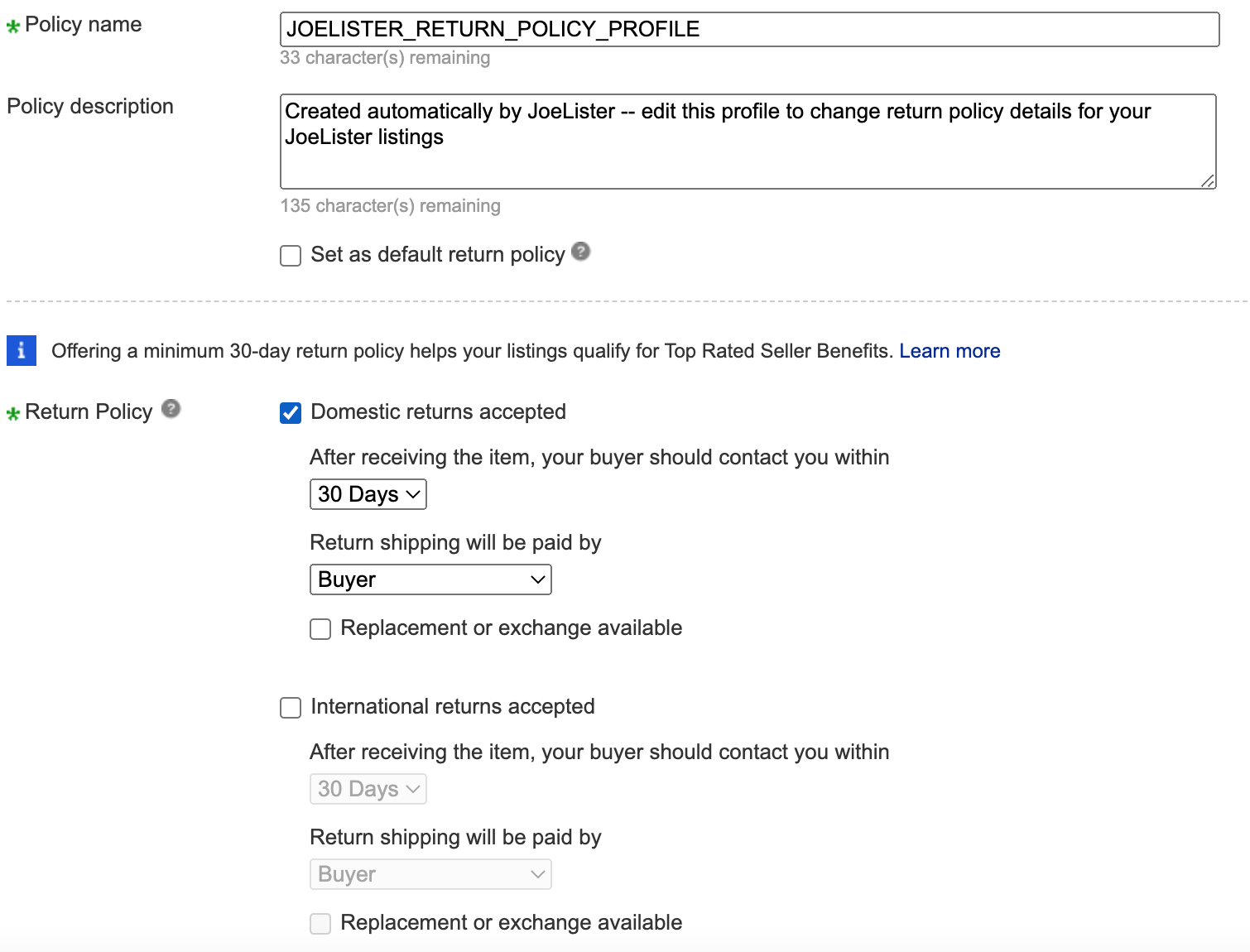 Default Settings for JOELISTER_SHIPPING_PROFILE: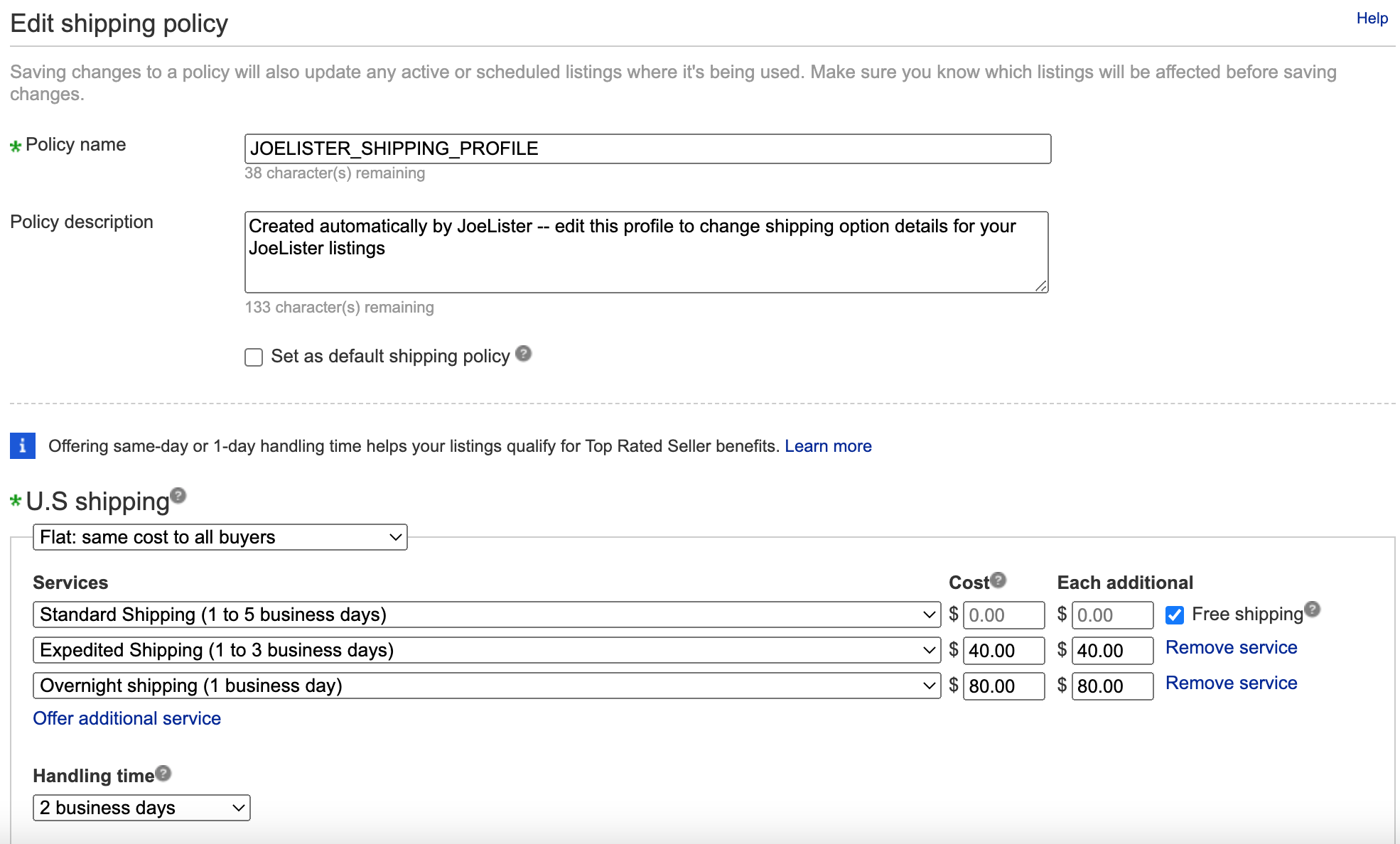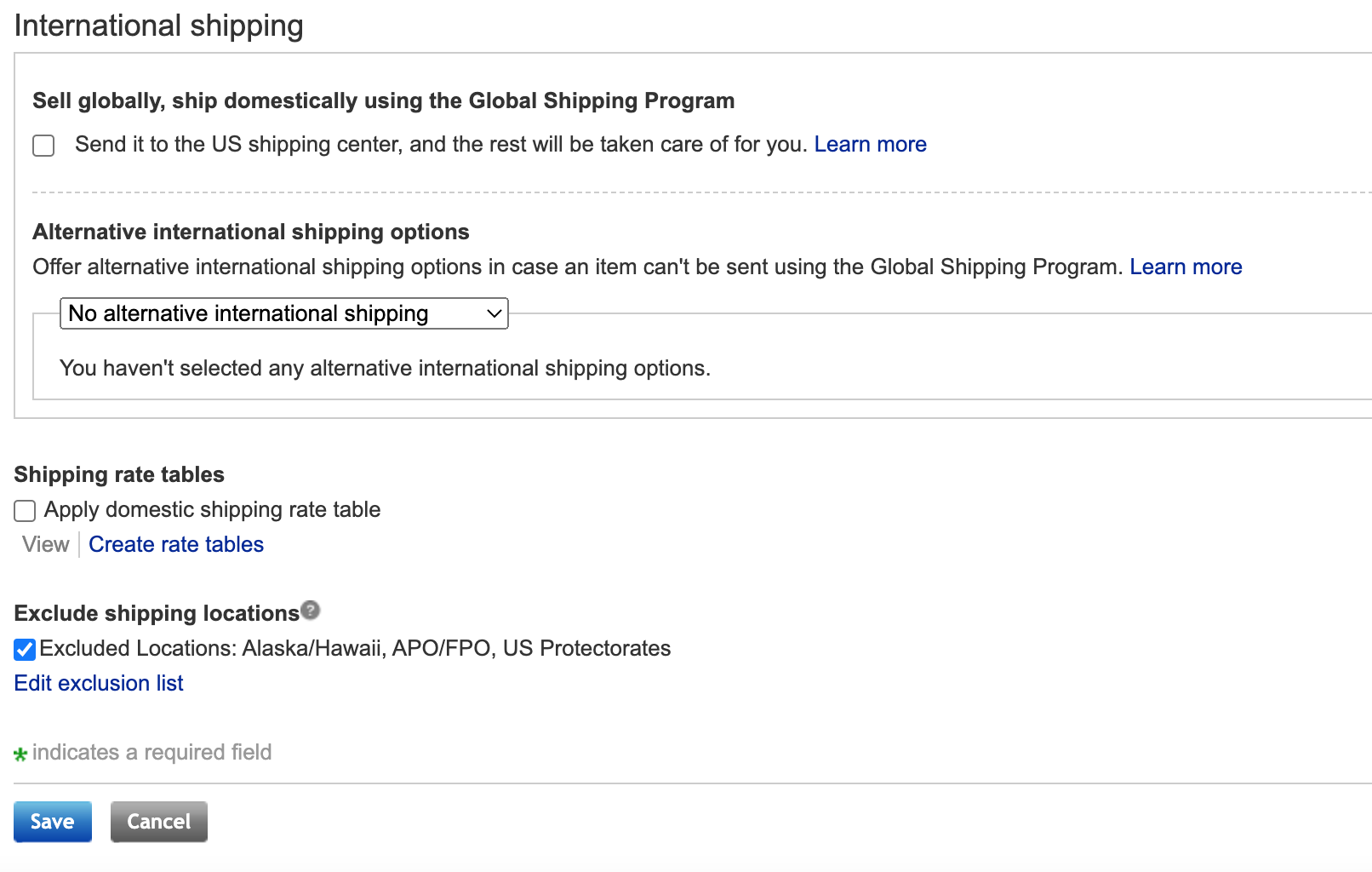 Can't Access the Business Policies Page?
1) Try opting in to Business Policies.
2) If that doesn't work, try following eBay's Opt-in instructions.
3) If that doesn't work, call eBay. They can enable access over the phone.


WARNING:
If you are running into issues setting up business policies, we can help you sort those problems out. Do not opt out. Repeat: once you've opted-in to eBay's business policies, do not opt back out. This can cause eBay to block your ability to opt back in, and then parts of JoeLister may not work the way they are supposed to. You'll then have to contact eBay directly to beg them to let you back into business policies, and prospects for success in this endeavor has been bleak.
If you have any questions or feedback on JoeLister Business Policy Profiles, please email support@joelister.com.