Below you will find step by step directions to export your Shopify inventory to a CSV for matching with your Amazon inventory in JoeLister.
1. Login to your Shopify Admin page: https://accounts.shopify.com/store-login
2. Select "Analytics" and then "Reports" and scroll to the bottom to the "Inventory Section" and Select "Show all".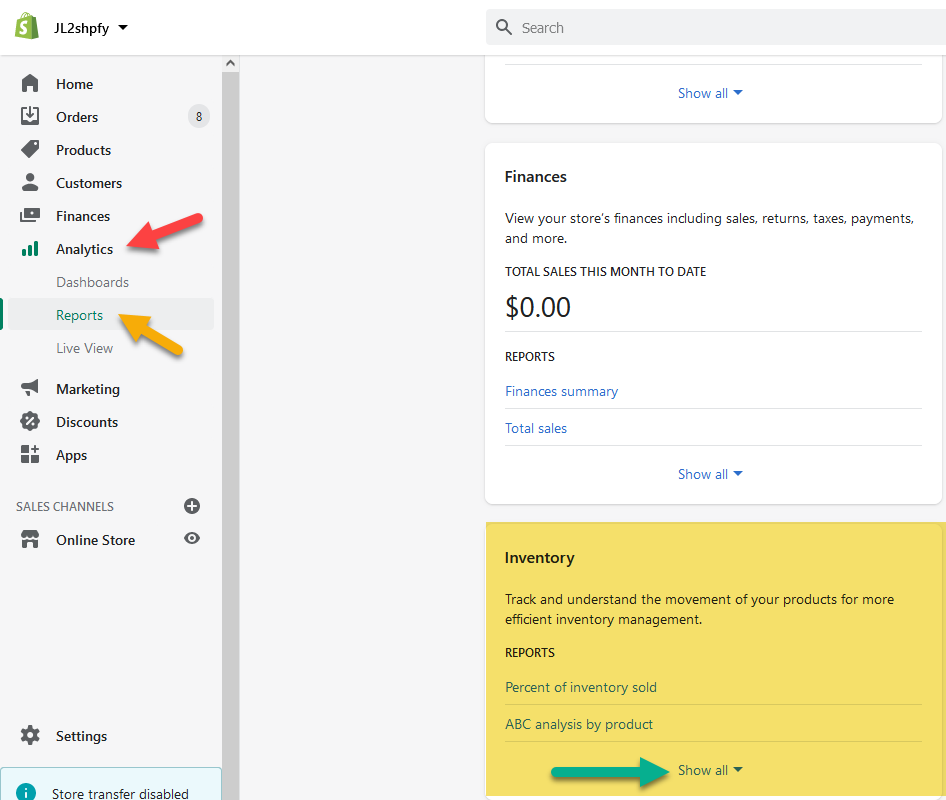 3. In the Inventory section select "Month-end inventory snapshot".
4. Use the "Edit columns" tool and select "Variant SKU & Product ID" then Select Export.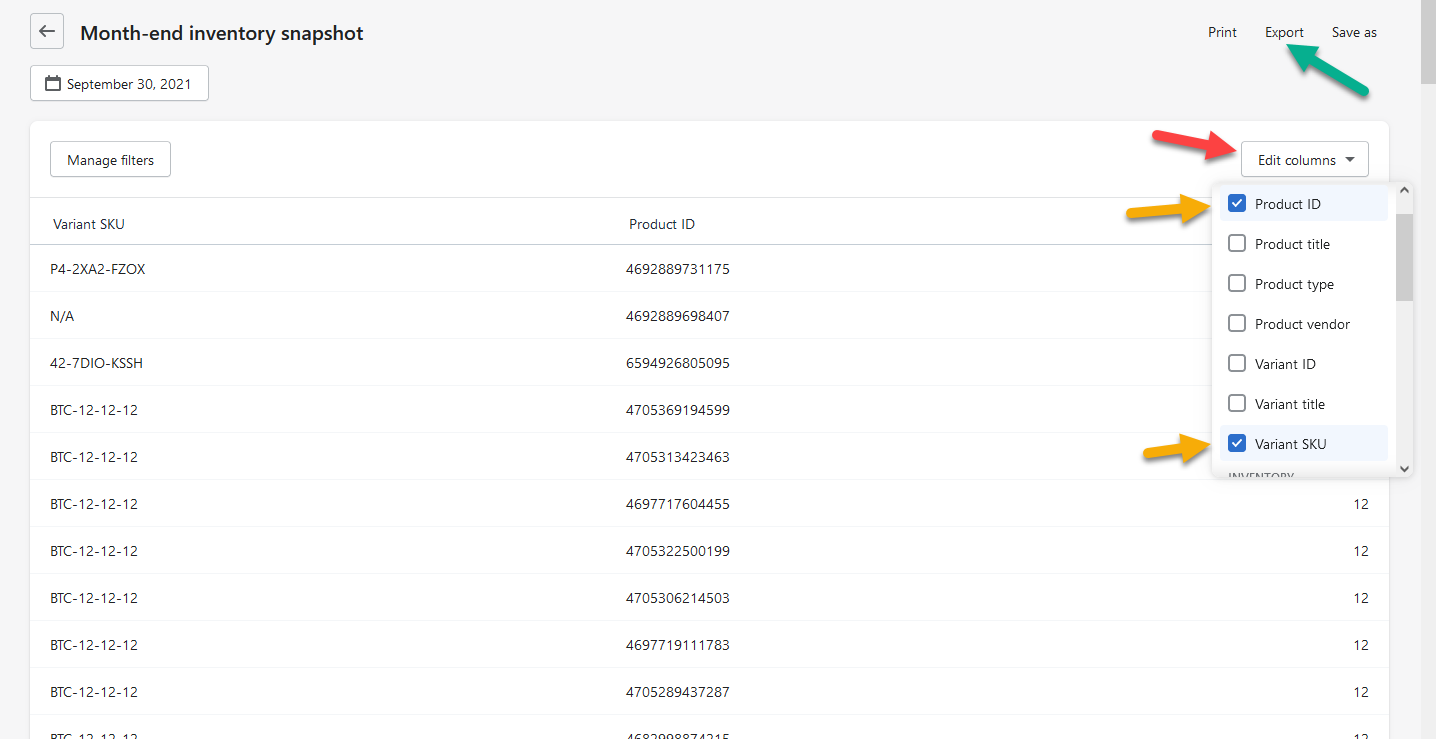 5. Select "Export" and then save or open your new CSV File.

You will now have a CSV that you can use to match your Shopify Inventory to your Amazon Inventory in JoeLister.
To view the video walk-through on the process click the link below:
https://drive.google.com/file/d/1GKydmtzHxWMgQERTwgPaFm5klU4kNgVw/view?usp=sharing