JoeLister will automatically sense which of your Amazon items are variant listings and display only the parent listing within your Amazon Inventory.
When you click on the "List to eBay" button you will see a Variants section inside of the pop-up listing tool. Within this pop-up window you will see all the child variants and can edit any details accordingly.
Editing Children Variants
Note that you can edit pricing and item specifics information for each child variant.
Simply click on the tab for the variant you wish to edit.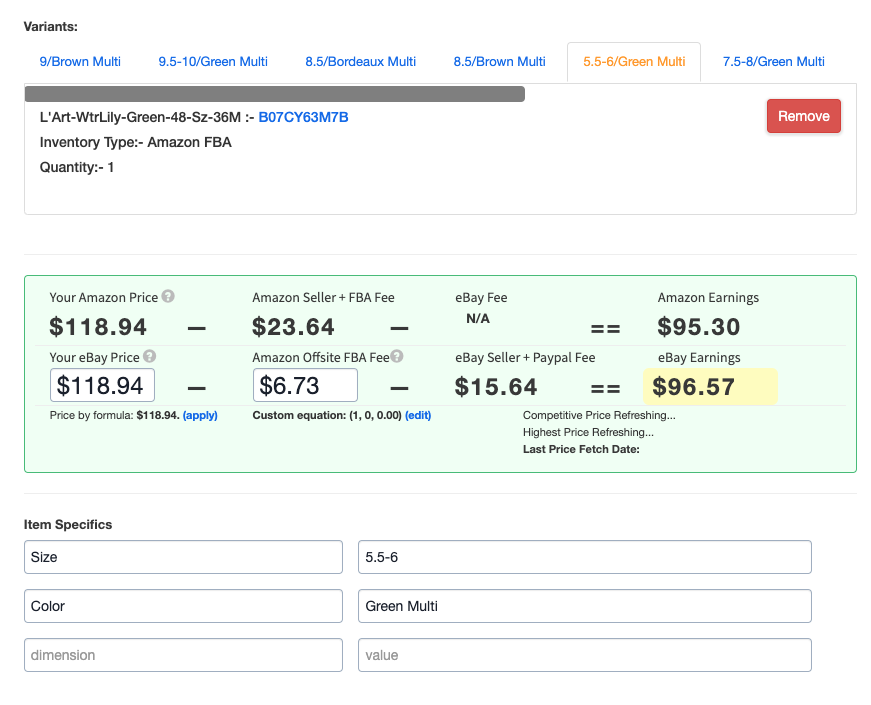 Let's say that your Bordeaux shoes are not moving and you want to discount them.
Just click on the tab corresponding to the child variant and edit the price below to get it moving out the door.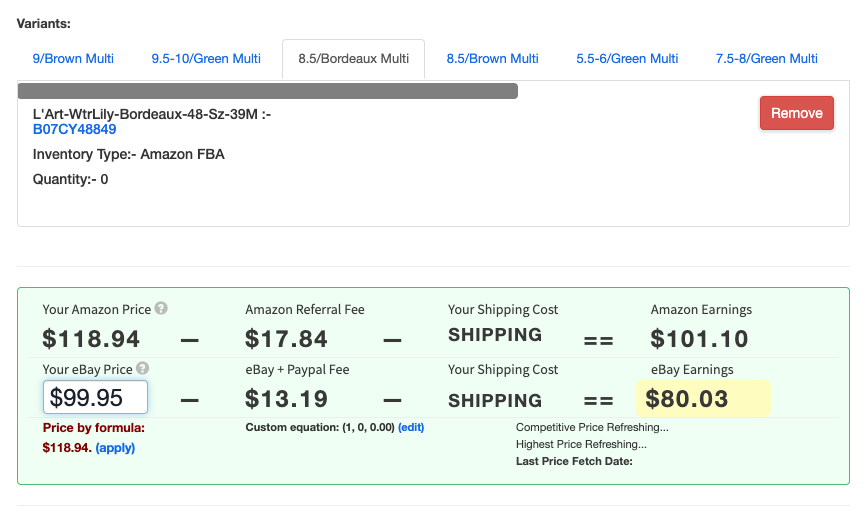 Adding or Removing Children Variants
You can click on the Remove button to remove a child variant from the parent eBay listing.
If you change your mind and want to add child variant back to the listing, simply use the 'Add' button.

Finish Listing
Like always, click 'Publish Listing' on the bottom of the pop-up window listing tool to list the item and you are done!

Troubleshooting Variations
If you currently have any of the children variants listed individually for an item on eBay — you cannot create a variant listing.
First you must delist all of the children from eBay. You can do this from either the Amazon Inventory page or eBay Listings page.
After delisting all children of the listing, go to your Amazon Inventory page and click Refresh Inventory.

After your inventory reloads, you should see the parent item and now can create a new variant listing of the product on eBay.