PLEASE NOTE: eBay errors are common. If your item is receiving an eBay Error when trying to list, you can learn more by clicking "Read error message" to see what eBay is asking from your listing.
This eBay error comes in many variations (see below), but are fixed in the same way.




Let's use that last image as an example. eBay is requiring 'Shade' as an Item Specific. This can be resolved by clicking "List to eBay" on the item with the eBay error and entering a value for 'Shade' in the "Item Specifics" section of the pop-up listing too. Then, publish the listing: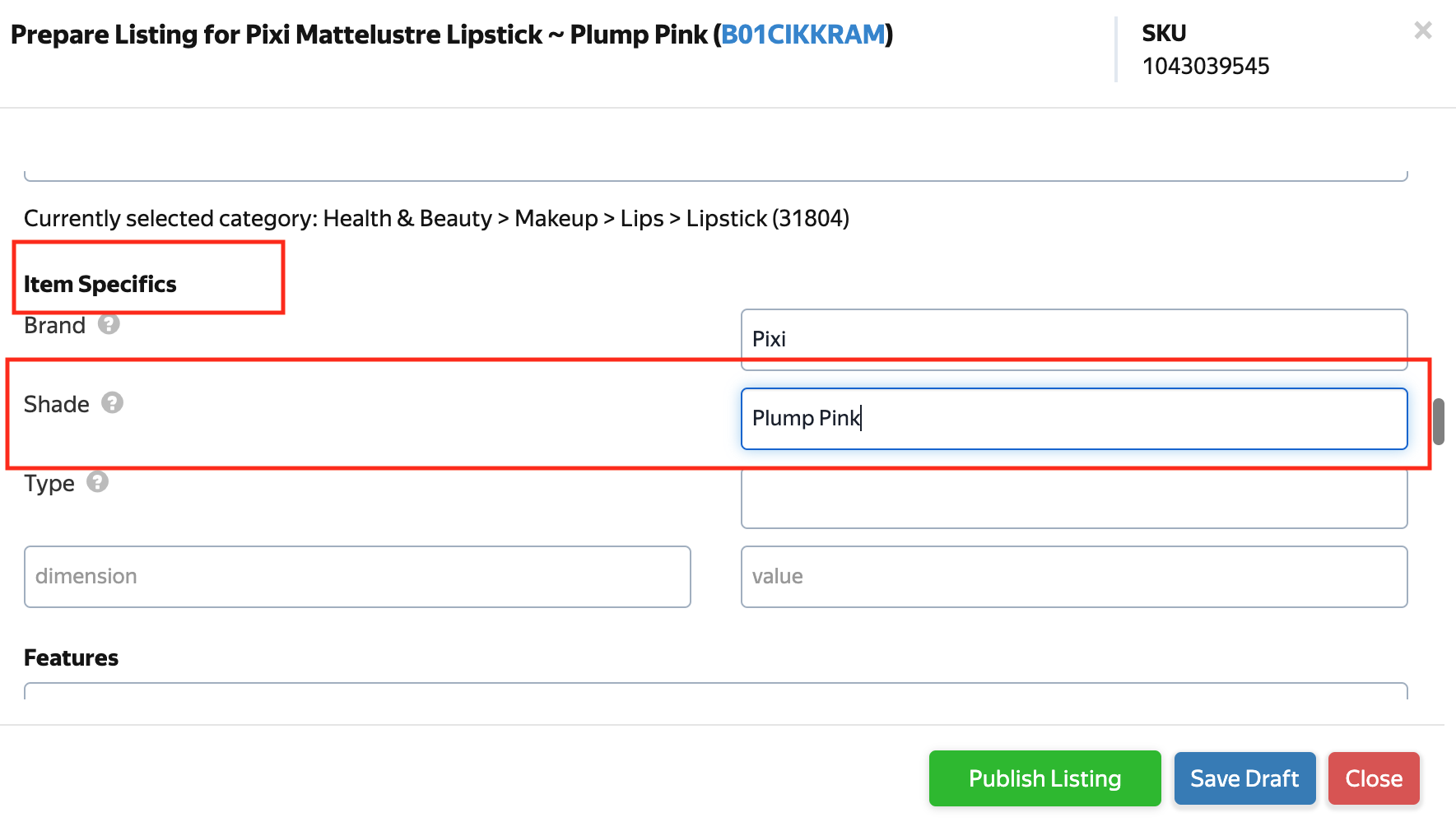 Note in above screenshot that the item specific 'Type' does not have a value. To omit the item specific from the listing, leave the value blank unless it is required from eBay as stated in the error.
The item is now listed:

Sometimes eBay will continue to give the "Item Specifics" error and will require another item specific to be entered for the listing. If you do not see the item specific in the dimension column, then resolve by entering the required dimension eBay is asking for in the pop-up listing tool along with it's value: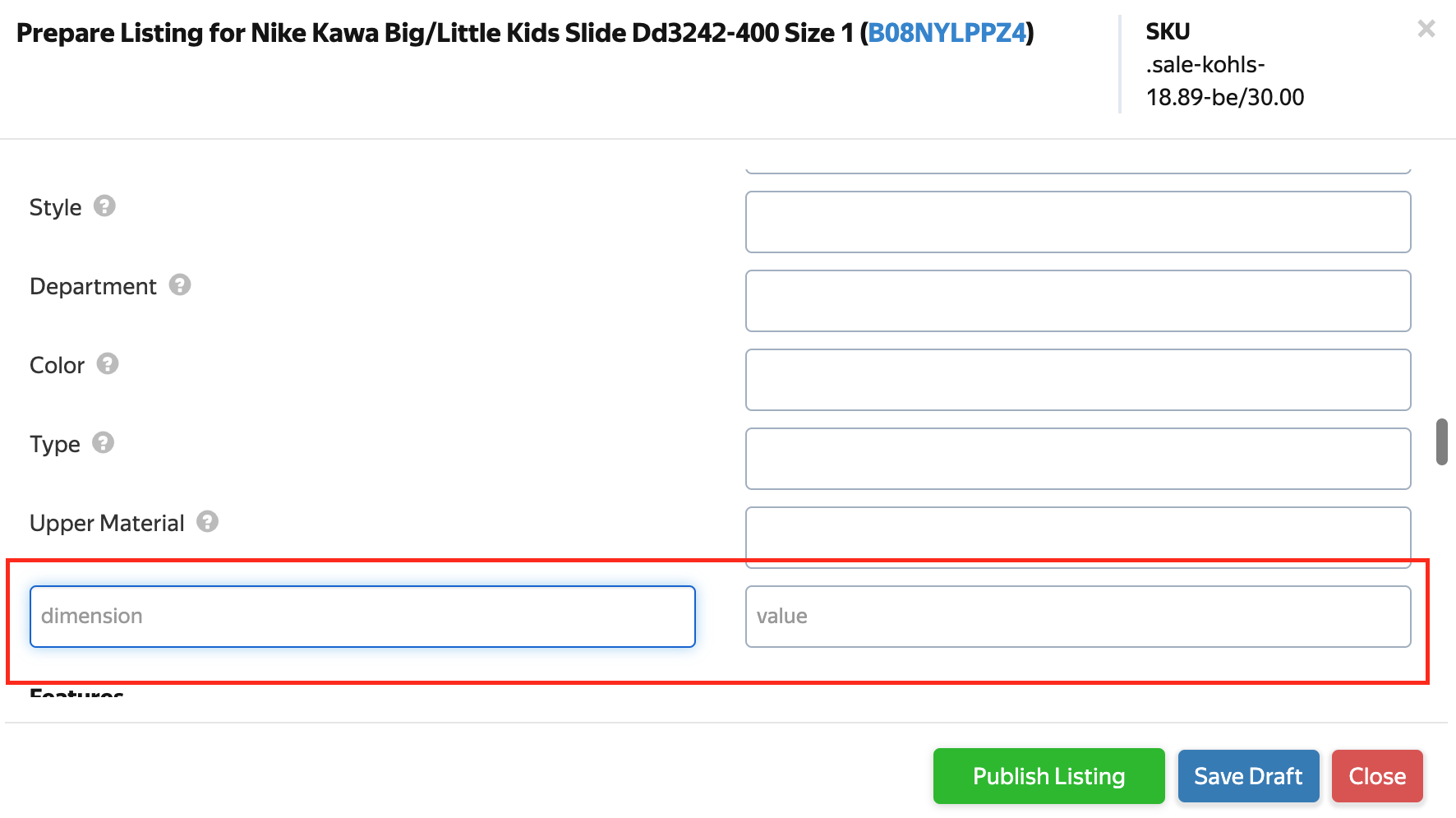 The "Size Type" item specific error on clothing requires that the dimension must exactly match one of the examples in the tool-tip. If you don't see the "Size Type" item specific, then you can add it yourself in the Item Specifics section of the listing tool, using "Regular" as the value.